In Memoriam Russ Flowers (24 September 2020)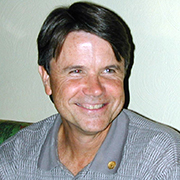 ICMSF mourns the sad loss of Russ Flowers.
Russ was elected to become a member of ICMSF at the annual meeting in Pretoria in 1996 and served until 2013.
Russ worked closely with John Siliker who was a member of the Commission in the late 1980s and was an expert on microbiological testing and criteria. This expertise is incorporated in many of the position papers and book chapters of the ICMSF especially in the area of the use and misuse of microbiological criteria for foods. Importantly, he also made a link between the AOAC and the Commission in the area of microbiological methods and the factors affecting methods and laboratory performance and validation.
As well as being an expert microbiologist, he was also a businessman and entrepreneur and 1996 became the first CEO of Mérieux NutriSciences. Despite being a successful and busy businessman, he always found time to give back the profession and has received many awards for his service.
In addition to his scientific expertise, he also brought significant business acumen into the ICMSF. Though his link to Mérieux NutriSciences he introduced Alain and Alex Mérieux to the Commission which became an amazing association and friendship over many years.
Russ was a warm, charismatic person who was always gave his time generously to share his expertise for the benefit of the group. During sometimes heated technical debates within the Commission he always had a calming and respectful nature and also a wicked sense of humour. He was a much-loved member of the ICMSF family who will be sorely missed. Our thoughts and prayers go out to his family at this time.
Martin Cole, ICMSF President, Adelaide